Artist, Illustrator, Designer: John Potter - Escape Key Graphics
Client: Show Management
Maps for the Yachts Miami Beach boat show formerly known as the Yacht and Brokerage Show in Miami Beach.



I have created the illustrated map for the Yacht and Brokerage Show in Miami Beach for several consecutive years now. I started with a 2D isometric illustration technique. In 2013 I switched to 3D software to illustrate the map, and each year I have changed the treatment to varying degrees. The placement of docks and boats as well as the key changes every year. The map is used in the boat show program and sometimes by media outlets and magazines. Below you can see previous year's maps for comparison. If you scroll further down you can also see some other related maps I revise and/or create every year.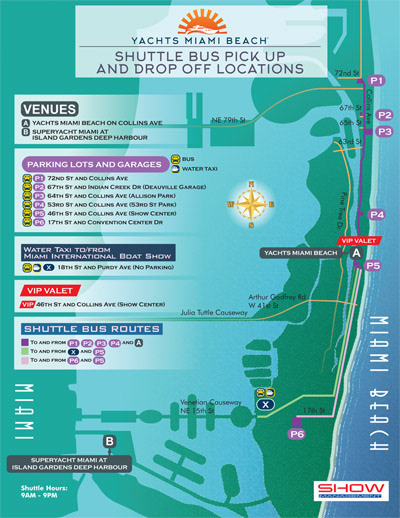 Also among the body of work are illustrations and designs for "You Are Here" signs.